SemGroup
On December 5, 2019, Energy Transfer LP (ET) and SemGroup Corporation (SEMG) completed their previously announced merger, in which ET acquired SEMG. Effective with the opening of the market on December 5, 2019, SEMG ceased to be a publicly-traded company and its common stock, previously listed on the NYSE under the ticker symbol "SEMG," discontinued trading. For more information on the merger, please click here.
STOCK QUOTE
undefined - Exchange: undefined (US Dollar)
COMMON UNIT DISTRIBUTION PRICE
GOVERNANCE & POLICIES
K-1 TAX INFORMATION
FREQUENTLY ASKED QUESTIONS
PRESENTATIONS AND WEBCASTS
View our most recent presentation and listen to our latest webcast below.
GET EMAIL ALERTS
Sign up for email alerts to get the latest news releases and updates.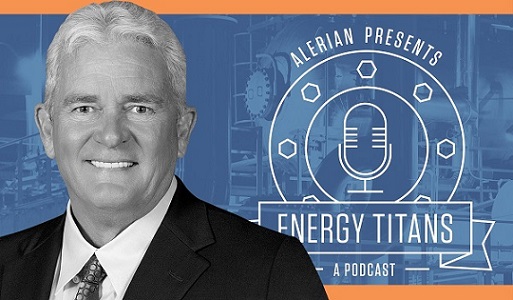 CEO KELCY WARREN INTERVIEW
May 14, 2019: Alerian Co-Founder Kenny Feng sits down with Energy Transfer Chairman and CEO Kelcy Warren to talk about the defining moments in company history, the energy sector at large, and his own upbringing that produced a midstream energy bellwether.
LISTEN NOW
SAFELY DELIVERING AMERICA'S ENERGY
From national projects to protecting biodiversity in areas where we operate, Energy Transfer is committed to safely delivering America's energy.