Business News
Learn more about our business and projects in national and local news media.
06/07/2020
U.S. Shale Companies Are Turning the Oil Taps Back On
"We're seeing production coming back in pretty much all of the basins," said Kelcy Warren, chief executive of pipeline giant Energy Transfer LP. "It's been a steady recovery since the first week of May."
READ FULL ARTICLE
06/03/2020
Video: Energy Transfer Featured During June 3rd NYSE Closing Bell
Energy Transfer was featured during the closing bell of the New York Stock Exchange as part of its #Gratitude campaign. Energy Transfer thanks its employees across the U.S. who have kept its assets safely and efficiently running during this difficult time.
WATCH VIDEO
06/03/2020
Undervalued Energy Transfer Has Room to Run in 2020
Energy Transfer (NYSE:ET), the midstream natural gas pipeline and gas gathering company, has an attractive 14.9% distribution yield at today's price. ET stock, at just over $8 per share, should be trading much higher than it is.
READ FULL ARTICLE
Community News
Read about how our community efforts and partnerships are making a difference across the country.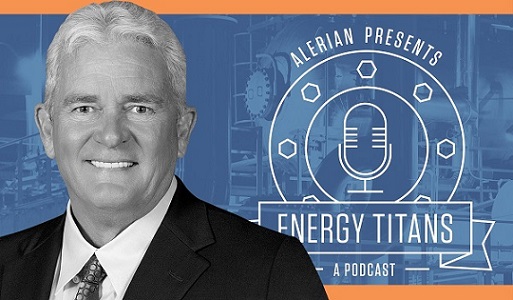 CEO KELCY WARREN INTERVIEW
May 14, 2019: Alerian Co-Founder Kenny Feng sits down with Energy Transfer Chairman and CEO Kelcy Warren to talk about the defining moments in company history, the energy sector at large, and his own upbringing that produced a midstream energy bellwether.
LISTEN NOW