SemCAMS Midstream
Headquartered in Calgary, Alberta, SemCAMS Midstream ULC is a gathering and processing business that provides midstream solutions in Western Canada. Strategically positioned, we provide midstream services to producers in the heart of the Montney and Duvernay areas of Alberta.
As one of Alberta's largest licensed gas processors, SemCAMS Midstream owns and operates six gas processing plants located in the heart of the Western Canadian Sedimentary Basin with combined capacity of approximately 2 billion cubic feet per day, and more than 700 miles of natural gas gathering and transportation pipelines.
~

2 BIL

CUBIC FT PER DAY CAPACITY
CONTACT US
SemCAMS ULC
403-536-3000
Suite 700, 520 3rd Avenue SW
Calgary, Alberta
T2P 0R3
SemCAMS Midstream, a joint venture between Energy Transfer and KKR, is based in Calgary, Alberta. For Joint Venture information or Business Development opportunities contact our head office in Calgary at 403-536-3000.
OPERATIONS
SemCAMS Midstream operates three world-class sour gas plants with combined licensed processing capacity of 1.7 bcf/d, and three sweet gas processing plants with combined licensed processing capacity of over 800 mmcf/d. Our plants are dually connected to both the TransCanada West (Nova) Gathering System and Alliance pipeline providing marketing flexibility. Operations also include more than 700 miles of interconnected sweet and interconnected sour gas gathering systems as well as field dehydration and compression facilities.
Kaybob South 3 (K3) Processing Plant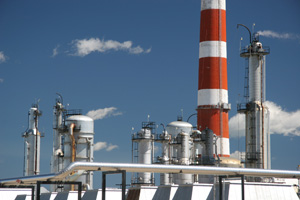 Government Code: 1144
Location: 3-15-59-18 W5
Licensed Capacity: 19,003 e3m3d Raw Gas, 3,561 tonnes/d Sulphur

Meter Stations:
Alliance Pipeline Station Name-Kaybob South 3, Station Mn: KBOS3, Station No: AB45
TCPL Station Name- Kaybob South 3, Station Mn: KBOB3, Station No: 2035
Plant Telephone: 780-622-6000
Plant Fax: 789-622-6006
Address: PO Box 460, Fox Creek, Alberta, T0H 1P0
Plant Superintendent: David Roddick, 780-622-6084
Daily Product Allocation (CSO): Mickey Bignell, 780-622-6084 or SemCAMSK3DailyGas.Mailbox@energytransfer.com.
Kaybob South Amalgamated Plant
West Whitecourt (Windfall) Plant
Main Gathering Lines: Edson Pipeline Control Center
Stakeholder Engagement
We are privileged to be a part of communities across Alberta, and we know how important it is that we provide meaningful opportunities for those who call this province home to engage with our projects. We also recognize that maintaining respectful and trusting relationships is essential to operating responsibly and enhancing our understanding of environmental stewardship.
We seek to engage in an open, transparent and responsive manner by building strong relationships with stakeholders and local communities. We do this by:
Providing project information and updates in a timely manner,
Listening and collaborating with communities,
Maintaining open and honest communication and dialogue, and
Respecting cultural values and differences.
Operating Safely
Safety is a fundamental responsibility and core value for SemCAMS, and we are proud of our history of safe operations. We have an excellent safety record and meet or exceed regulatory standards that govern our performance. Our robust health and safety management program promotes risk-minimizing solutions while ensuring the health and safety of our employees and the communities we live and work in.
Operating Responsibly
Living and working in Alberta, we understand the great responsibility we have to our environment and our neighbors. We are committed to responsible development and approach our work with respect for the natural landscape and communities we operate in. We work with our stakeholders and partners to maintain a collaborative and dynamic program designed to keep people safe, drive ecological and environmental stewardship, and support business viability now and into the future.
Environmental Responsibility
In the early stages of project planning, we seek opportunities to use existing infrastructure, corridors, and developments to minimize disturbance and decrease our footprint. When completing projects, we often undertake several environmental studies and take proactive steps to minimize emissions and limit fresh water use.
MANUALS, NOTICES AND FORMS